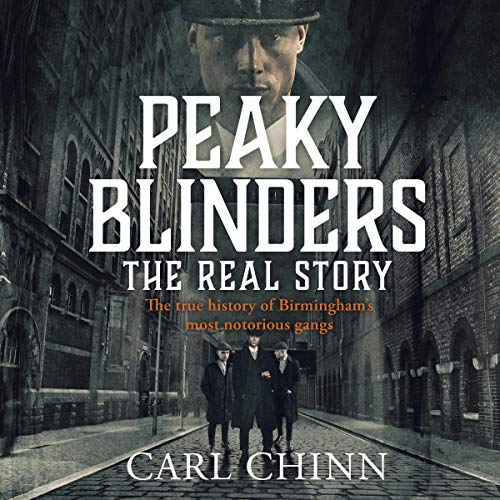 By Carl Chinn
Narrated by Carl Chinn
Published by Jon Blake
Fashionably dressed, the charismatic but deeply flawed Shelby family blind enemies by slashing them with the disposable safety razor blades stitched in to the peaks of their flat caps, as they fight bloody gangland wars involving Irish terrorists and the authorities led by a devious Home Secretary, Winston Churchill.
But who were the real Peaky Blinders? Did they really exist?
Well-known social historian, broadcaster and author, Carl Chinn, has spent decades searching them out. Now he reveals the true story of the notorious Peaky Blinders, one of whom was his own great grandfather and, like the Shelbys, his grandfather was an illegal bookmaker in back-street Birmingham.
In this gripping social history, Chinn shines a light on the rarely reported struggles of the working class in one of the great cities of the British Empire before the First World War. The story continues after 1918 as some Peaky Blinders transformed into the infamous Birmingham Gang.