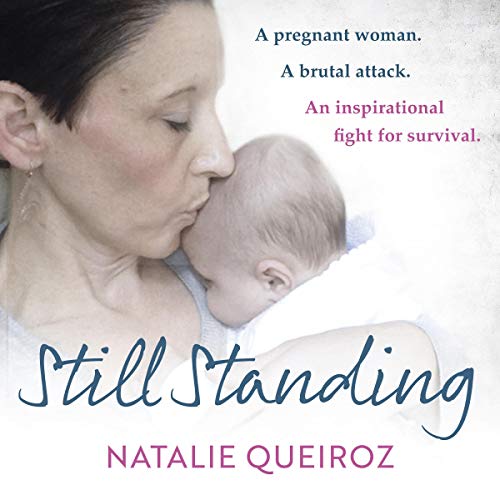 By Natalie Queiroz
Narrated by Kat Rose-Martin
Published by Blink Publishing
Natalie Queiroz was eight months pregnant when she was stabbed by her partner in the most vicious attack imaginable.
In the space of nine minutes, and in broad daylight, Natalie was stabbed 24 times with a carving knife. She suffered horrific wounds to her lungs, liver, stomach and uterus, whilst the knife missed her baby by a margin of two millimetres, before the arteries in her wrists were methodically severed by the hooded attacker she finally realised was her partner and the father of her unborn child.
Still Standing is the story of one life-shattering event – what came before that fateful day, what happened on it and how one woman and her baby survived to rebuild and heal together after it. At once a shocking story of evil, manipulation and violence and a truly moving reminder that a life can be pieced back together, no matter how bad the damage, this book will empower and inspire anyone who has ever faced true adversity to rise up and stand tall.